Letter from the President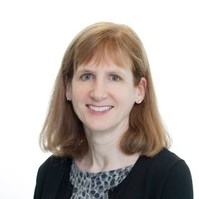 Dear Friends and Colleagues,

It is my great pleasure, and honor, to serve as President of the Cancer Genomics Consortium (CGC) for 2021-2022. Despite the ongoing pandemic, our organization has continued to grow and thrive. Although our two most recent meetings were virtual, we maintained the collegiality that defines us. We continue to support each other and our mission of education and development of best practices in clinical genomics. Our success reflects the passion, talent, commitment, and expertise of our membership. I look forward to working with all of you.

Under the amazing leadership of our 2020-2021 President, Dr. Yassmine Akkari, this past year saw many accomplishments for the CGC. Our webinar series expanded and now includes a Case Conference Series that provides a wonderful speaking opportunity for fellows and other early career individuals. Additionally, for fellows and early-career individuals, we implemented new networking and engagement activities through efforts spear-headed by Drs. Kilannin Krysiak, Niroshi Senaratne, and Rebecca Smith. Dr. Jennelle Hodge continued to lead the development of our genomic resource database, the Compendium of Cancer Genome Aberrations (CCGA), and together with Drs. Yassmine Akkari, Adrian Dubuc, and Daynna Wolff initiated a collaboration between the CGC and IARC-WHO in an effort to provide clinical cancer genomics expertise from the CGC community to the IARC-WHO. The CGC formed additional collaborative projects with ACMG and ClinGen developing a "Somatic Points to Consider" statement and an oncogenicity SOP, respectively, and engaged with the NSGC to initiate cooperative efforts in cancer genomic testing and genetic counseling.
Attendance at our CGC 2021 Annual Meeting remained strong with 400 attendees. We had an exceptional scientific line-up with four Keynote Speakers, four Invited Speakers, 35 platform presentations, and 36 poster presentations, as well as presentations from our Diamond and Platinum sponsors. The Round Table Sessions were well-attended and these groups have already embarked on new collaborative initiatives. The meeting would not have been possible without the efforts of our session moderators, round table facilitators, 2020 Program Committee, and Executive Director, Karla Gay. I thank you all again for your hard work and camaraderie.

I also want to extend a huge thank you to our outgoing CGC Directors. Dr. Adrian Dubuc, outgoing Past-President, has served on the Board of Directors (BOD) since 2014 when he was elected as a junior board member. His leadership in years of considerable growth for the CGC has been invaluable. Dr. Kilannin Krysiak has completed her term as junior board member but will continue to be actively engaged in multiple CGC activities.

We will miss both Adrian and Kilannin on the BOD, but are excited to welcome our newest full member, Dr. Fady Mikhail (University of Alabama), and our newest junior member, Dr. Marilena Melas (Nationwide Children's Hospital, Ohio State University). Last, but certainly not least, please welcome President-Elect Dr. Obi Griffith, who will lead the Program Committee for the 2022, hopefully in-person, Annual Meeting (July 31st - August 3rd in St. Louis, Missouri).

Thank you all for your dedication to the field of clinical genomics and for your participation in the CGC. Please don't hesitate to reach out to me at patricia.miron@umassmemorial.org with any questions, comments or suggestions about ways to better serve our community.
Sincerely,

Patricia M. Miron, PhD, FACMG
President, Cancer Genomics Consortium (CGC)
Professor of Pathology, UMassMemorial Medical Center/UMass Medical School
Director Cytogenomics, Quest Diagnostics