Letter from the President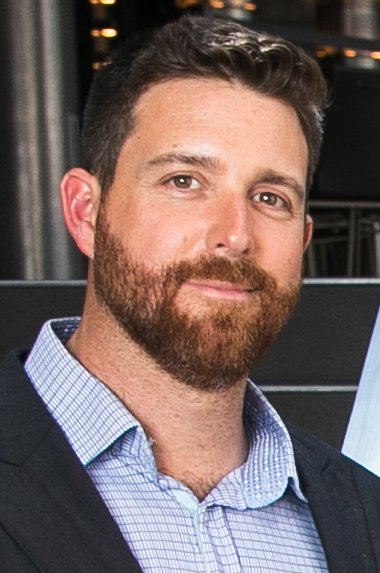 Dear Friends and Colleagues,
It is my great pleasure, and honor, to serve as President for the Cancer Genomics Consortium. Our organization has grown tremendously in the past 10 years! From an initial vision to a meeting and from a meeting to a community, our progress and successes reflect the passion, talent, dedication and expertise of our membership, working together to develop and educate for best practices in clinical genomics.
Five years ago, amidst my genetics training, I happened upon an open call inviting those interested to consider joining the CGC. I was intrigued and reached out, ultimately being offered the opportunity to join the Board of Directors as a Junior Member. Over the next five years, as my role in this organization grew, the CGC has served as a home in which I established new connections, learned from mentors, and saw those mentors become friends. My experiences and these interactions have been some of the most rewarding moments of my professional career and I hope that the CGC can be the same positive force for you.
I'm incredibly proud of what we, members of the CGC, have accomplished. Our growth has allowed us to move forward with important initiatives, including the completion of our first series of papers from CGC Working Groups. These papers, published in Cancer Genetics, highlight the clinical utility of assessing copy number and loss of heterozygosity in MDS, CLL, AML, and Plasma Cell Neoplasms. Our second series of papers are also nearing completion (including ALL, CNS and Renal Tumors) and will be published shortly. In collaboration with the American College of Medical Genetics, the CGC has also developed the first technical laboratory standards for interpreting acquired copy number aberrations in neoplastic disorders. These efforts highlight how we can work together to develop resources to improve clinical laboratory medicine.
Today, we are actively developing new opportunities for CGC members. We have formed committees designed to improve and expand membership experience, to develop new educational content, and to facilitate interactions with other professional organizations. With several more committees to be formed, there are plenty of opportunities to get involved! Whether you've been in our community for ten years or ten minutes, I urge you to reach out to participate and to help shape our organization.
While our Annual Meeting continues to grow, we've worked hard to maintain an educational forum that engages attendees and allows your voices to be heard. Preparation for the 2020 Annual Meeting (August 2nd – 5th, Nashville, Tennessee) is already underway, being led by Yassmine Akkari, PhD as Program Chair. Please join me in supporting Yassmine as she leads what is sure to be our strongest meeting yet!
I would also like to welcome our newest members of the Board of Directors: Teresa Smolarek, Ph.D. (Cincinnati Children's Hospital), Trevor Pugh, Ph.D. (Princess Margaret Cancer Center) and Rashmi Kanagal-Shamanna, M.D. (MD Anderson Cancer Center), and introduce Karla Gay, our first CGC staff member, as Executive Administrator.
Thank you for your passion for the field of clinical genomics and your participation in the CGC. Don't ever hesitate to reach out to me if you have any questions, comments or suggestions about ways in which you can become involved or ways in which we can better serve you.
I look forward to hearing from, and working with, you.
Sincerely,

Adrian M. Dubuc, PhD, FACMGPresident, Cancer Genomics Consortium
(CGC)Assistant Professor in Pathology, Harvard Medical SchoolAssistant Director of Cytogenetics, Brigham and Women's Hospital