CGC Annual Meeting


The CGC 2021 Virtual Platform is Now Open!
To login to the CGC virtual platform:
Click

HERE

.

Use the email address with which you registered for the meeting as your login.

Should you have trouble logging in, please double check that you are using the correct email address.

If you continue to have trouble, please reach out to tech support here.
If you are registering after July 26th, you will receive your CGC email registration confirmation right away, but it will take about 10 minutes for you to be able to log onto the virtual platform, as the CGC registration system has to send information to the virtual platform.
---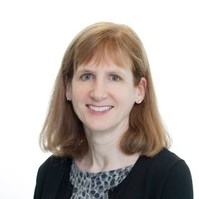 Dear Colleagues,

The CGC Board of Directors has continued to monitor the COVID-19 situation and has made the difficult decision to change the 2021 CGC Annual Meeting to a VIRTUAL format, to be held August 1-4, 2021. We made this decision in light of the current uncertainties regarding vaccination roll-out, travel funding and travel guidelines that may particularly impact our international membership.

In 2020, more than 500 participants from around the globe attended our two-day virtual meeting. This summer, we will return to our traditional four-day CGC format that, in addition to platform presentations, will include two pre-meeting morning workshops, networking sessions, an online poster session, and interactive opportunities with our industry supporters.

We look forward to your participation as an abstract presenter or as an attendee.

On behalf of the CGC 2021 Scientific Program Committee,




Patricia Miron, PhD, FACMG
Program Committee Chair
Meeting Highlights
Presentations from experts in the field of genomic testing

Round-table discussions to connect with peers, trainees, and mentors

Abstract Deadline April 1, 2021