CGC Annual Meeting
Welcome to the 2020 CGC Annual Meeting



A Message from the Scientific Program Committee Chair
It is my privilege to invite you to the 11th Annual Meeting of the Cancer Genomics Consortium (CGC) to be held August 2-5,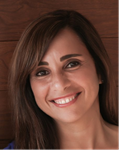 2020 in Nashville, Tennessee. The CGC Annual Meeting is a unique gathering aimed at bringing the clinical genomics community together to create an environment of collaboration, education
and
networking. With the continuing and evolving partnerships between cytogeneticists, molecular geneticists, pathologists, oncologists and bioinformaticians, CGC is committed to playing an essential role in providing guidance on the best practice of genomic testing.

The 2020 Annual Meeting will include presentations from leading clinical genomics professionals, open discussions of best practices and guidelines, educational workshops, and ample opportunity to network with industry partners.

Please join colleagues, friends, and mentors in a meeting that fosters open dialogue as we come together as a community to improve patient diagnosis and management in the beautiful city of Nashville.
We look forward to seeing you,

Yassmine Akkari,
PhD
, FACMG
Scientific Program Chair
CGC
President Elect



Meeting Highlights
Presentations from experts in the field of genomic testing

Pre-meeting workshop for in-depth education on laboratory diagnostic concepts

Round-table discussions to connect with peers, trainees, and mentors

CME and CEU credits available